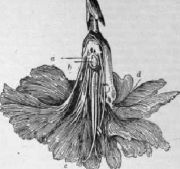 I'm looking forward to attending the opening of "Dated loyalty, Dying habits" tonight by artist Kelsey Shwetz. The Thursday night vernissage is my favorite. By this point in the week I feel very deserving of a free glass of wine.
Deets: September 15 – 23, 2011; Vernissage on Thursday, September 15th at 7pm at Studio Béluga: 160 St-Viateur Est, Suite 508A, Montreal, QC
"In this exhibition of recent paintings, artist Kelsey Shwetz explores contemporary ideas about the body, visually navigating through the social contexts that can both govern and subvert them. She considers how we interpret beauty and the natural processes that occur in the body, and centers on the influence of gender roles on the experience of sexuality, androgyny, and fertility, while engaging the viewer in the aesthetic pleasure of things and people around her. Shwetz conveys the changing and overlapping ideas of socially acceptable subject matter, beauty, masculinity and femininity through a wide range of references including overt sexuality, birth, menstruation, and decay, in order to prompt her viewer to embrace progression and new identifications."
Kelsey Shwetz is a practicing visual artist originally from Winnipeg. She holds a degree in Psychology from the University of Manitoba and currently resides in Montreal.